About us
Lucky's Pizza and Pasta never lets any diner leave without a full stomach. We serve the best pizza and pasta cuisines in the Maroochydore area. Our menu includes delectable pizza creations such as Marinara, Hawaiian, Four Corners, Tropicana, Napolitana, Aussie, Calabrese, Bologna, Vegetarian, Margherita, Chicken Supreme, Super Special, Meat Lovers, Focaccia Bread, Ocean Floor, Spaghetti Pizza, Seafood Special, Vegetarian Delight and more. You can try our pizza creations at 1/110 Aerodrom Road, Maroochydore QLD. We provide delivery, dine in, pickup and takeout services for your convenience. We also provide online ordering services if you prefer enjoying your meals at home.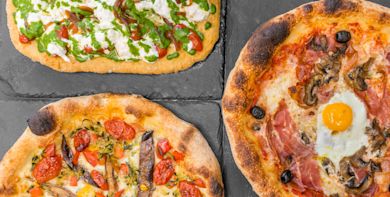 Reviews
Don
"Garlic bread not as good as hoped for"
16/02/2020
Liam
"Freshly made base. Reasonable price. Can't go wrong."
15/02/2020